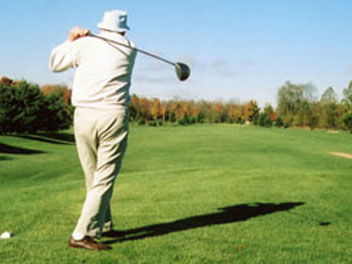 Executive Retreats - Get Your Priorities Strait
Mixing business with pleasure is what the Buena Vista Lodge does best. When you choose to host your next company getaway at the Buena Vista Lodge, you're giving your employees more than a beautiful getaway - you're giving them an office away from the office. The Lodge features all of the standard office equipment you need to make sure your work gets done.
When it's time to relax, treat yourself and your employees to one of the dozens of outdoor and indoor activities available. From golfing and fishing to relaxing in front of a big screen TV, the Buena Vista Lodge never ceases to impress.
The Ultimate Working Vacation Has Arrived
The Buena Vista Lodges office equipment and space make it easy to mix business and pleasure. The two desk office is located in the upstairs area, away from the bustle of the main living and entertainment quarters. WiFi, fax machine, copier, and ample room make it easy to set up shop and get down to business.
The Lodge is also a great place to make that big announcement or presentation, as the main room has ample tables and chairs for participants to be comfortable and relaxed.
From busy presentation ready spaces to quiet nooks, the Buena Vista Lodge will make work away from the office a reality.
So what is there to do when your work is done? Click
here
to find out.